How To Repair Your Gut After Antibiotics
While antibiotics can have their place, they are being excessively and inappropriately prescribed causing serious consequences to the gut.

It's so important that you weigh up the benefits of using them with the many potential risks that may come from the permanent alteration of the gut flora.

***especially in babies and toddlers who already have an underdeveloped gut***

Unfortunately, even a single course of antibiotics can alter the gut flora. And evidence is showing:

1. That our beneficial bacteria do not recover completely, OR
2. Are replaced in the long term with resistant organisms

Two strains of probiotics are depleted when antibiotics are used:

Bifidobacteria & Lactobacillus

When depleting these bacteria it allows:
- The growth of pathogens, yeasts and moulds through the large intestines
- Decreased mineral absorption
- Increased risk of inflammatory bowel disease such as Crohn's & Ulcerative colitis
- Increased risk of autoimmune conditions due to the development of a leaky gut.

As well as:
- Weakened immune system
- Allergies and intolerances
- Irregular bowel movements
- Deficiencies
There is much debate as to whether probiotics are pointless while taking antibiotics BUT research shows that they are actually very beneficial taken alongside your course of antibiotics… here's why:

1. Probiotics actually make antibiotics more effective
2. Probiotics reduce the side effects of antibiotics
3. They Reduce the likelihood of recurring infections on longterm antibiotics

Lactobacillus/Bifidobacterium blends and Saccharomyces boulardii are the two categories of probiotics that are used most often in research. Soil-based probiotics are a third category of probiotics used in research, however less frequently.
Our Love Ya Guts Balance Powder is our signature blend that contains our probiotic blend of the following probiotics which is essential to restore healthy gut bacteria

Ingredients : Probiotic Blend (Lactobacillus acidophilus, Bifidobacterium lactis, Bifidobacterium bifidum, Bifidobacterium longum, Saccharomyces boulardii), Organic Beetroot, Organic Slippery Elm, Organic Ceylon Cinnamon, L-Glutamine, Organic Broccoli, Organic Withania, Aloe Vera Extract, Schizandra Extract, Enzymes (Bromelain, Papain), Organic Stevia Leaf, Organic Ginger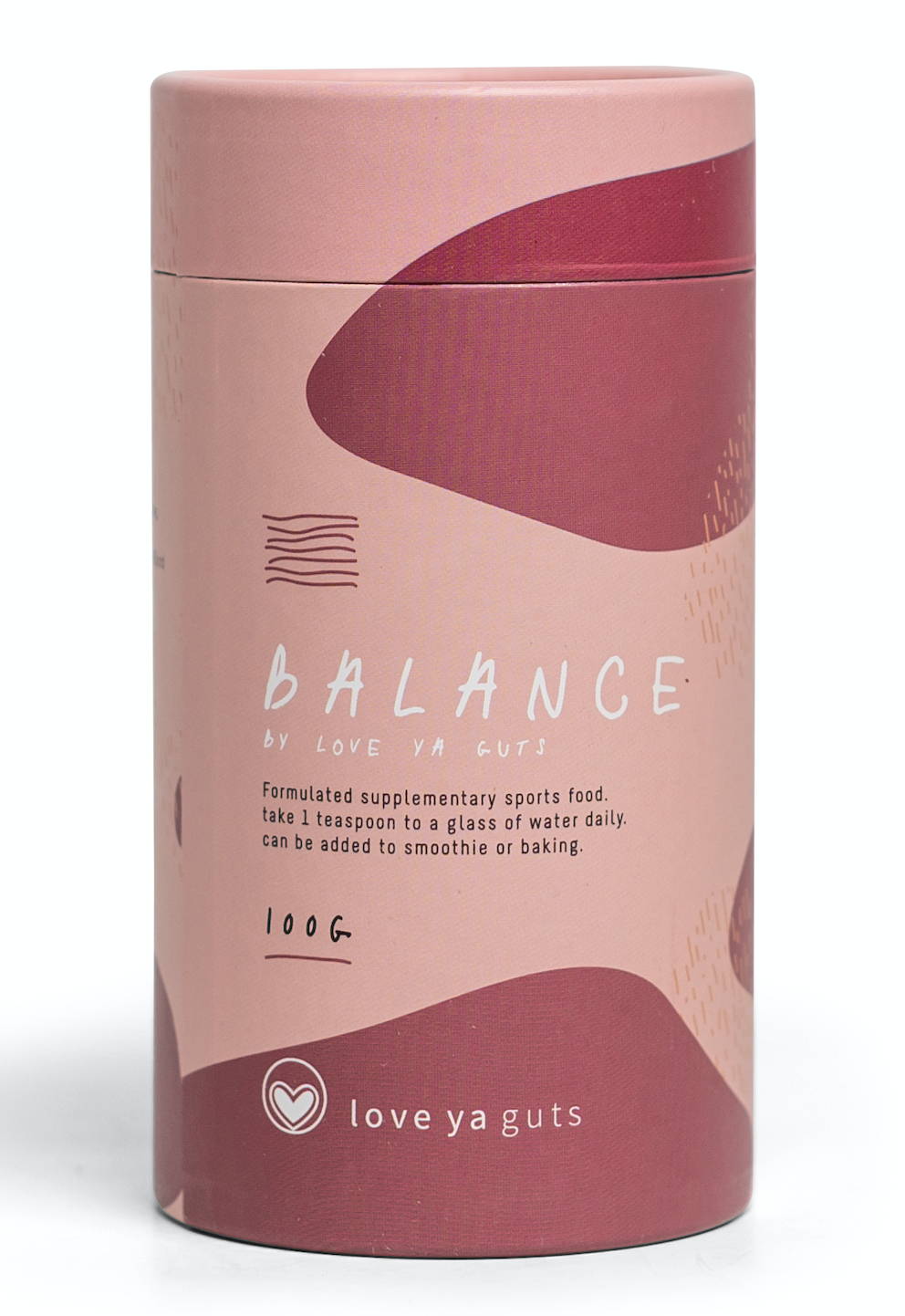 Shop Balance Powder Here

Restoring and supporting your immune system is vital by including foods such as:

1. Animal fats such as ghee, gras fed butter, tallow rich in vitamins A, D, E & K
2. Egg yolks, slow cooked meats, wild caught cod liver oil
3. Oysters and shell fish
4. Bone broth and meat stocks
5. Cultured/ raw foods such as raw milk, yoghurt, sauerkraut
6. Sunlight to get natural vitamin D

Reduce further inflammation through the gut and dysbiosis by avoiding inflammatory foods:

1. Refined sugars
2. Gluten
3. Industrialised seed oils
4. Artificial colours, flavours, emulsifiers
5. Tap water