Get Rid of Bloating Naturally: 7 Proven Strategies to Try Today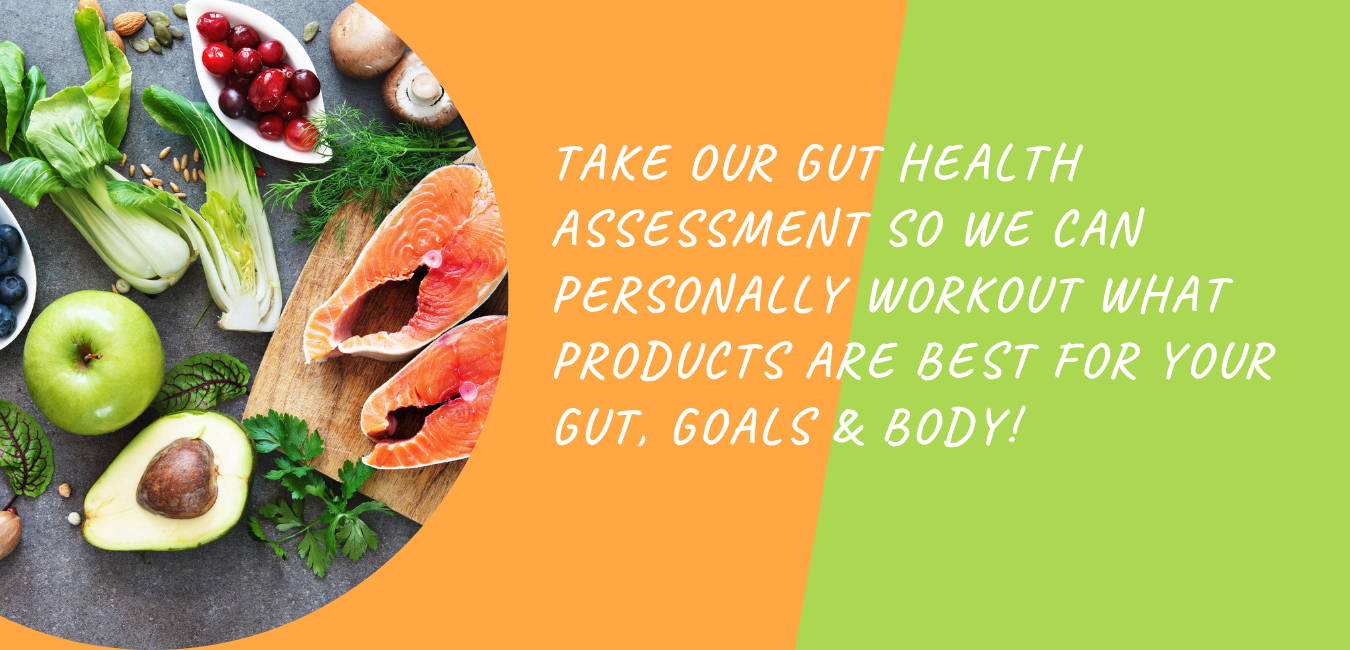 If you suffer with bloating, don't worry you are not alone and we want to show you how you can stop feeling bloated all the time naturally!
Bloating is a common condition that many people experience, and it can be quite uncomfortable. Bloating occurs when the stomach feels full and tight, and it can be accompanied by gas, burping, and abdominal pain. Fortunately, there are natural ways to get rid of bloating that can provide relief.
Sure, here's a more detailed explanation of each point to help you understand how to get rid of bloating naturally.
1. Eat slowly and chew your food well
When you eat too quickly or don't chew your food well, you may swallow air along with your food. This excess air can become trapped in your digestive system, causing bloating and discomfort.
Taking your time while eating and chewing your food well can help prevent bloating. When you chew your food thoroughly, it breaks down into smaller pieces, which makes it easier for your digestive system to break down further. This helps your body absorb nutrients from your food more effectively and reduces the likelihood of gas and bloating.
Additionally, taking your time while eating can help you be more mindful of your body's signals of fullness. When you eat too quickly, it's easier to overeat, which can lead to bloating and discomfort. By eating slowly and mindfully, you can give your body time to register that you are full, which can help prevent overeating and bloating.
2. Reduce your salt intake
Consuming excessive amounts of salt can cause water retention, which can lead to bloating. When you consume too much salt, your body may retain water to maintain the balance of electrolytes in your body. This excess water can accumulate in your tissues, leading to bloating and swelling.
To prevent bloating caused by excessive salt intake, it's recommended to reduce your consumption of processed foods, which are often high in salt. Processed foods such as canned goods, packaged snacks, and frozen meals can contain high levels of sodium. Instead, try seasoning your meals with herbs and spices such as garlic, ginger, or cumin, which can add flavor without adding salt.
It's also important to be mindful of the sodium content in condiments such as soy sauce, ketchup, and salad dressings. These condiments can contain high levels of salt, so it's best to use them in moderation or opt for low-sodium versions.
3. Stay hydrated
Staying hydrated is crucial for maintaining good health and preventing bloating. When you're dehydrated, your body may retain water in an attempt to maintain fluid balance, which can lead to bloating and swelling.
Drinking enough water can help flush out excess salt from your body and reduce water retention, which can alleviate bloating. It's generally recommended to drink at least 2 liters (about 8 cups) of water per day, but the exact amount needed may vary depending on your body weight, activity level, and other factors. A good rule of thumb is to aim for around 32ml per kg of bodyweight.
In addition to water, you can also try drinking other hydrating beverages like coconut water, which is rich in electrolytes that can help balance fluid levels in your body. However, it's important to be mindful of added sugars in some drinks, which can contribute to bloating and other health issues. Opt for unsweetened beverages whenever possible.
It's also worth noting that drinking too much water too quickly can actually worsen bloating by overloading your digestive system. To avoid this, sip water slowly throughout the day rather than trying to chug large amounts all at once.
4. Avoid foods that can cause bloating
Certain foods can cause bloating in some people due to their high fiber or sugar content, or because they are difficult to digest. Common culprits include beans, lentils, cruciferous vegetables like broccoli and cauliflower, dairy products, and artificial sweeteners like sorbitol and xylitol.
5. Practice relaxation techniques.
Bloating is a common digestive issue that can cause discomfort, and stress can be a contributing factor. When we're stressed, our body produces more cortisol, which can affect our digestion and lead to bloating. Therefore, it's essential to find ways to relax and reduce stress.
One effective way to do this is by practicing relaxation techniques such as yoga, meditation, or deep breathing exercises. These techniques can help calm the mind and body, lower cortisol levels, and improve digestion.
6. Exercise regularly
Regular exercise can help stimulate digestion and prevent constipation, which can reduce bloating. Aim to get at least 30 minutes of moderate exercise most days of the week. If you are struggling with bloating doing too much high intensity exercises can make things worse as it can become another stressor on the body
You can also try low-impact exercises like walking, resistance training or swimming if high-impact exercises like running and hiit training cause discomfort
7. Try natural remedies
Certain natural remedies can help reduce bloating, such as peppermint tea, ginger, and fennel. These remedies have anti-inflammatory properties and can help soothe the digestive system. You can also try taking digestive enzymes or probiotics to support digestion and reduce bloating.
Incorporating these strategies into your daily routine can help you get rid of bloating naturally. However, if your bloating persists or is accompanied by other symptoms like diarrhea, vomiting, or weight loss, it's important to seek medical attention to rule out any underlying health conditions.
Discover How Love Ya Guts Box Can Help Transform Your Gut Health
​​Get to the root cause of bloating rather than just treating symptoms


Improve your mood and mental health

Soothes the stomach and assist with issues such as IBS symptoms so you can feel comfortable within your body

Get rid of sugar cravings

Boosts your metabolism & control blood sugar to make weight loss almost effortless

​Balance hormones so your body can function how it was meant to but also help with having a balanced mood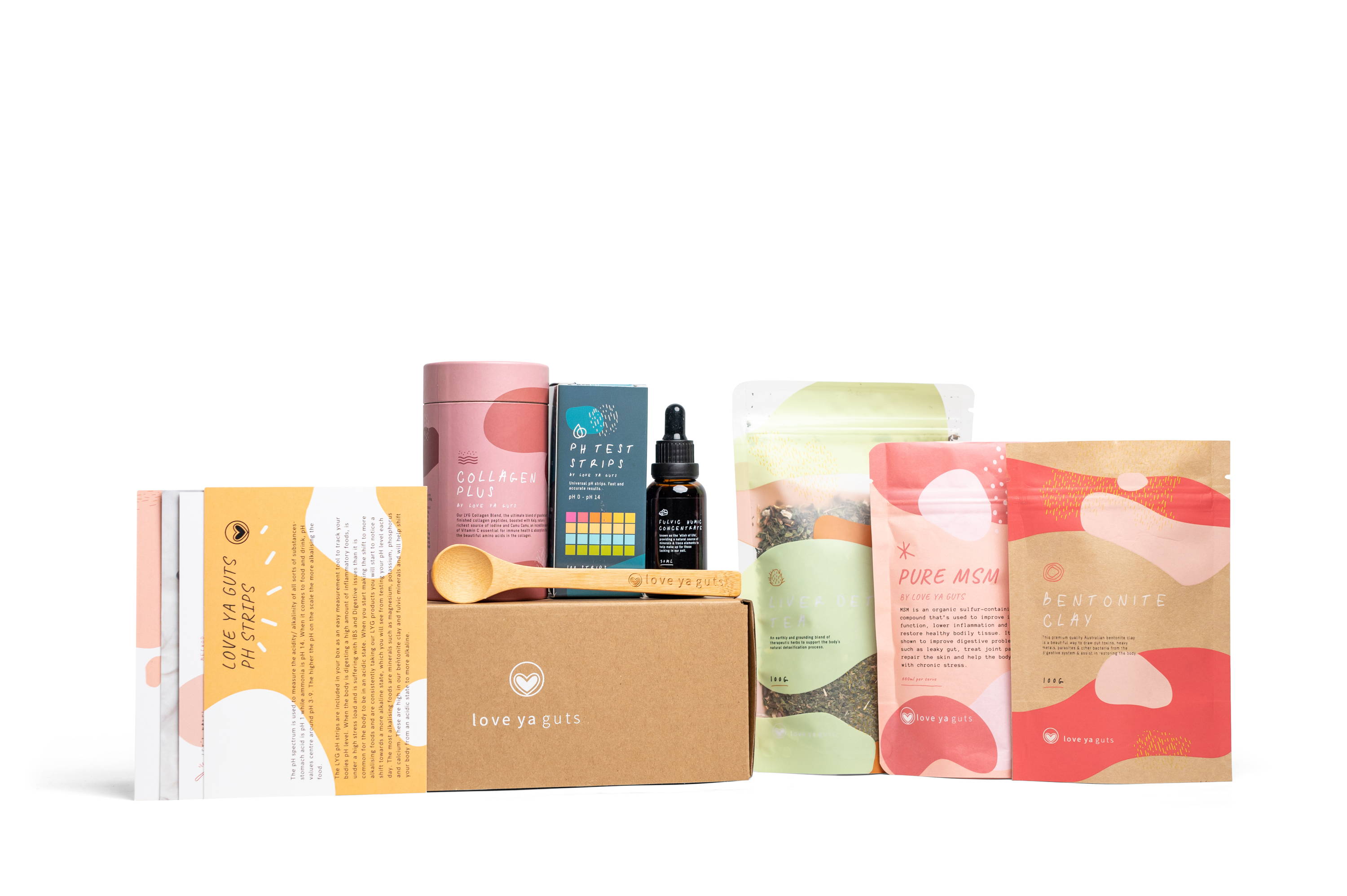 SHOP INDIVIDUAL PRODUCTS & BUNDLES
---