.
Not only is this a 100% Australian sourced and Australian made product, we selected the finest beef organs you can possibly find in Australia:
- 100% Australian sourced from lake eyre organic, regenerative farms
- 100% Organic Grass Fed and Finished (No grains ever)
- 100% Hormone free
- 100% Antibiotic free
- GMO free
- Humanely & Sustainably grown
Straight from the source, the liver, heart, kidney and spleen are simply freeze dried to retain nutrient value and then milled and encapsulated for easy consumption. No fillers, no flowing agents, no colours, no preservatives - just simply the best Australian beef organs you can possibly get in an easy to consume capsule form.
Beef organs have been used for centuries in traditional cultures to nourish themselves with essential vitamins, minerals and amino acids. Some cultures eat organs raw with salt and pepper however we completely understand that's not for everyone hence the reason we created the capsule version of this wonderful blend.
Health Benefits Of Our Beef Organ Multi Blend
- Gram for gram, liver contains more nutrients than ANY OTHER food.
- Supports gut health & digestion
- Prevents anemia as it's rich in iron and copper which makes the iron absorbable
- Natures most concentrated source of Vitamin A (which is rapidly depleted during times of stress and if you're on a low-fat diet)
- Contains all the fat-soluble vitamins A, D, E, K
- Contains the best sources of all the B Vitamins, particularly B12
- Consuming liver helps your liver function better & aids in detox
- Consuming heart supports heart and cardiovasuclar function as it is high in coQ10, which also can prevent heart disease and slow the ageing process & increase energy levels
- Consuming kidney supports kidney and the urinary tract
- Consuming spleen supports the immune system by increasing white blood cells to fight off infections.
- Contains trace elements; chromium, zinc, copper
- Contains an anti-fatigue factor
Consume 2-4 capsules per day, whole, or open and sprinkle on food or drink as desired.
Organic Grassfed & finished Australian beef liver, Heart, Kidney, Spleen, Gelatin Capsule.
$66.00
$180.00
$326.00
Customer Reviews
100
reviewers would recommend this product
Write a Review
Ask a Question
11/08/2022
Barbara B.

Australia
I recommend this product
Loving the organ blend !
I've been taking 4 of the organ blend capsules every second day for 6 weeks now and my energy levels have improved so much. An amazing result that ordinary iron tablets couldn't achieve over 6 months. I will definitely be ordering more.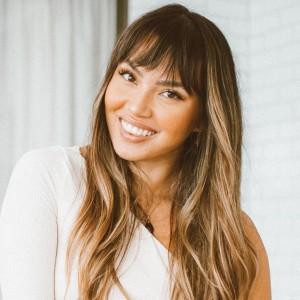 KA
10/30/2022
Kim A.

Australia
I recommend this product
love this product!
Such an easy way to boost your iron intake, will definitely be purchasing these again!
10/19/2022
Jimmy F.

Australia
I recommend this product
Game changer to get what you need to stay fit
As a guy trying to get fit, this is great to help achieve your gains! The protein content of beef organs as well as many other invaluable nutrients gives your body everything to thrive even on days you may not get heaps of protein in. We can't all have grass-fed steaks every day, but this product gets you close. Strongly recommend!
10/18/2022
KIMBERLEY T.

Australia
10/16/2022
Emma N.

Australia
I recommend this product
Absolutely love these!
My husband, toddler, & I take these - I notice a huge change in my energy levels & mood when I forget to take them! I've tried other brands for liver & organ blend capsules & these are superior to all the rest. Love that there is a subscription option too to make them more affordable. Highly recommend!
choosing a selection results in a full page refresh