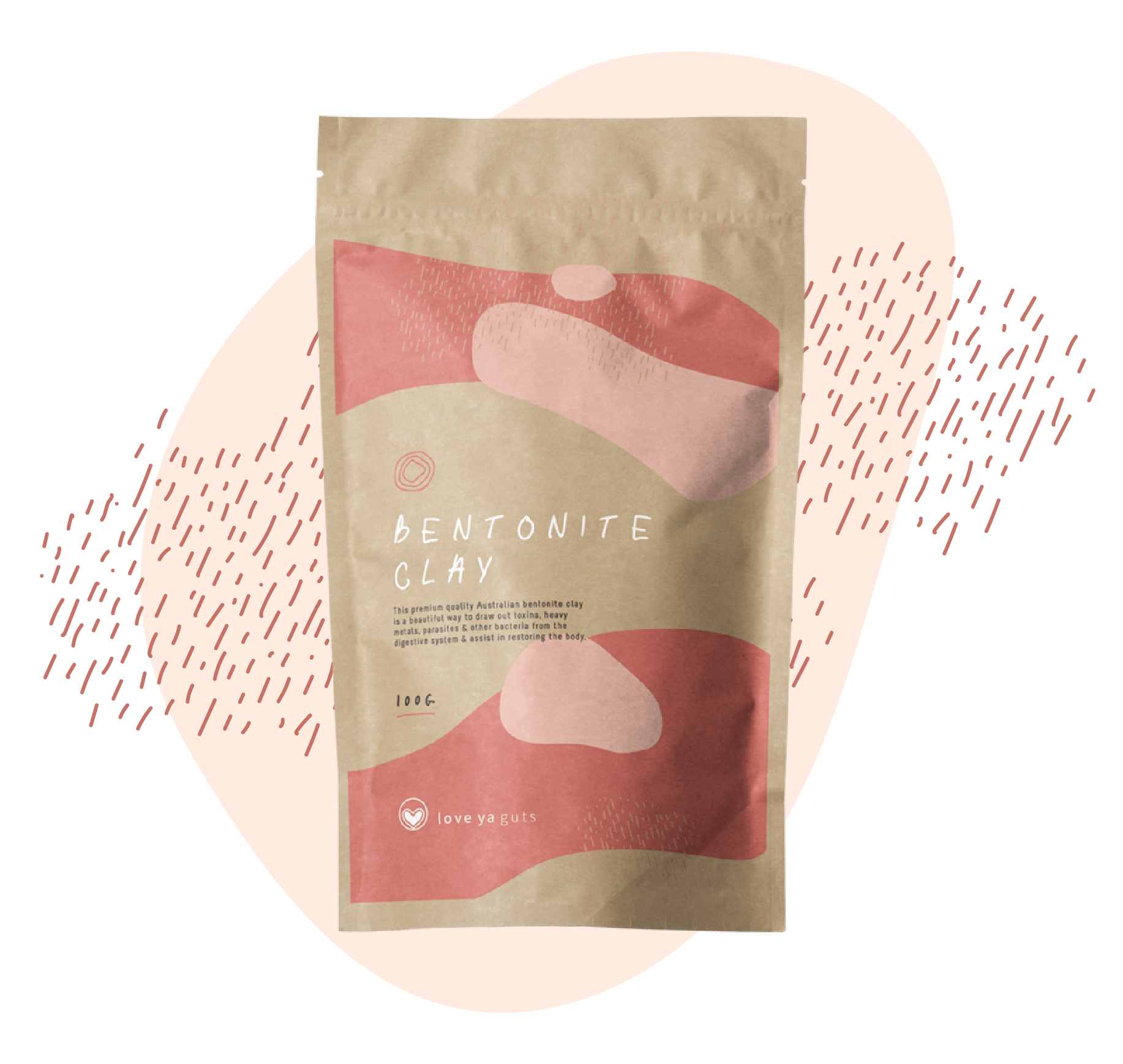 Throughout the ages, traditional cultures have used bentonite clay in a variety of ways in their daily lives. Formed from weathered volcanic ash millions of years ago it has been referred to as, 'The precious gift from Mother Earth.' It has similar properties to diatomaceous earth (fossil shell flour) it carries a negative charge which bond with positive charges present in toxins and the like and attracts the toxicity present in our digestive system such as chemicals, heavy metals and general endotoxins from our metabolism and helps release them from the body.
How is Bentonite Clay good for you?
When taken daily, bentonite clay has the ability to sweep clear forms of bacteria and eliminate parasites and intestinal worms from the body. It contains essential minerals which are all beautiful for promoting healthier skin, hair and nails. It essentially cleans and help get rid of toxins from the body.
Some main benefits include:
Improved intestinal regularity
Relief from constipation or diarrhoea
Relief from indigestion and ulcers
Improved energy
Clearer and brighter complexion
Brighter and whiter eyes
Enhanced alertness and clarity
Improved tissue and gum repair
Increased resistance to infections
Take one tsp of the clay daily in water..try to stir it as little as possible. If you can shake it this is preferred. It is best to have minimum contact with metal and even better to stir with a wooden spoon.
You can also add the clay to smoothies or bone broths. We even use it in sauces to thicken.
*** please check with your doctor of medical practitioner before taking the clay to see if it will interfere with any medications. We recommend asking your doctor how long it takes for the body to absorb the medication. Then allow that time to pass between taking your medication and the clay.
Nutrition Information
Serving per package:
25:00
Serving Size:
5:00g
Average
Quantity per
  Serving
Average
Quantity per
100g
Energy
4 kJ
73 kJ
Protein
0.0 g
0.0 g
Fat, total
0.0 g
0.0 g
-Saturated
0.0 g
0.0 g
Carbohydrate
0.2 g
4.3 g