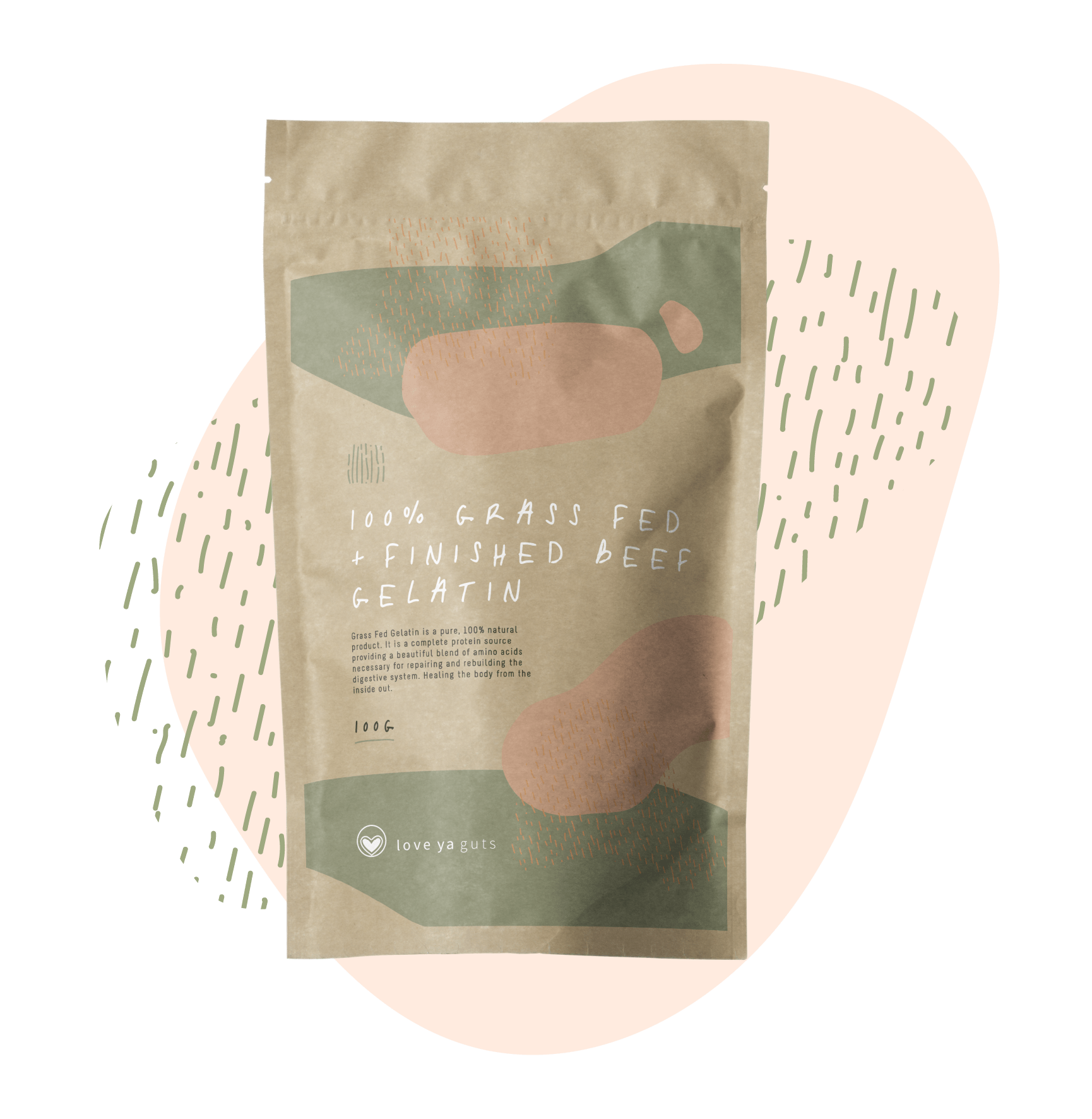 Our LYG 100% Natural, Grass Fed Gelatin is made from super, grass fed nutritious beef bones and connective tissue. Gelatin is a complete protein source which provides essential amino acids necessary for tissue building and repair within multiple areas of the body, allowing the body to heal from the inside out!
How is gelatin good for you?
As a natural source of protein, our gelatin is made up of essential, non-essential and conditionally-essential amino acids to contribute to the building and repair of bodily tissues. Specifically our gelatin is 20 percent glysine, 10 percent glutamine, 12 percent proline, and 12 percent hydroxyproline which are the amino acids that contribute the building blocks necessary for this to occur and will influence the beneficial effects the protein content has on these tissues.
The amino acid profile in Gelatin is something that is commonly missing from most people's every day diet. Some of the amazing benefits include:
Repairing connective tissue.
Supporting the gastrointestinal system as the glycine contained in gelatin can help to repair the intestinal wall and most importantly assists the body to digest foods, thereby decreasing your bodies susceptibility to food allergies.
The keratin from Gelatin can also assist with improving hair and nails.
100% Grassfed, Pasture raised Bovine Gelatin
Serving Size - 8-10g
Servings per Package - 20
Avg. Qty. per Serve
% DI/RDI
Avg. Qty. per 100 g
ENERGY
PROTEIN
-GLUTEN
FAT, TOTAL
-SATURATED
CARBOHYDRATE
-SUGARS
SODIUM
150 kJ
8.8 g
NOT DETECTED
<1 g
<1 g
<1 g
<1 g
30 mg
-
15 %
-
-
-
-
-
-
1500 kJ
88.0 g
NOT DETECTED
<1 g
<1 g
<1 g
<1 g
300 mg
Percentage Daily Intakes/Recommended Dietary Intakes based on the average adult diet of 8700 kJ per day. Manufactured in a facility that also processes products containing eggs, fish, shellfish, soy, lupin, tree nuts, and sesame.
AMINO ACID PROFILE
Grams per 100 g
Glycine
21.40
Alanine
8.90
Arginine
7.80
Aspartic acid
6.00
Glutamic Acid
10.00
Histidine
0.80
Proline
12.40
Hydroxyproline
11.90
Lysine
3.50
Hydroxylysine
1.00
Leucine
3.30
Isoleucine
1.50
Methionine
0.70
Phenylalanine
2.40