DISCOVER HOW OUR BREAKTHROUGH ALL IN ONE GUT LOVING BOX WITH 100% NATURAL AND ORGANIC INGREDIENTS IS TRANSFORMING WOMENS GUT ISSUES ALL OVER AUSTRALIA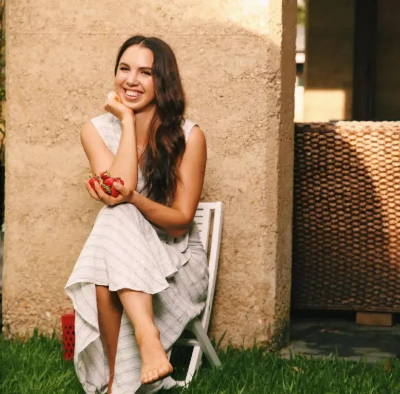 My names Brooke and that's me in the photo, I'm a nutritionist and founder of Love Ya Guts that specialises in gut health for women. Before starting Love Ya Guts Box I personally worked with over with over 1000 women on their journey to heal their gut as well as heal my own personal gut issues that I used to struggle with for many years.
Seeing gut issues running rampant like never before and more than ever women are now struggling with issues like constant bloating, not going to the toilet regularly or if they are they either have gas, constipation, diarrhoea...
Then there are other issues like being overweight but struggling to get it off, low energy levels that leave you feeling sluggish throughout the day & mental health issues like anxiety and depression are now more common than ever before.
The crazy thing is all these issues seem so different but they all have all been linked to poor gut health which correlates from the gut brain axis. Without healing your gut and focusing on the root cause you will never fix any of these problems permanently & symptoms will always come back because the root cause has never been fixed.
If you didn't know already every single one of these issues start from the gut which is what we need to fix, we want to get to the root cause of the problem rather than just looking for a bandaid solution which most doctors try and give you by throwing you on synthetic medication that gives you more side effects than what it tries to help fix or when you go into a chemist you walk out with some products that might give you some relief for your gut issues but then 2 hours later you are back in the same position all over again because they have only treated the symptoms and not the root cause....
This is all way to common and we hear it with women every single day that have used our products.
With Love Ya Guts Box we have designed and specifically formulated our box to work in harmony with your body by getting to the root cause of the issues because there isn't just 1 magic pill or supplement that cures everything, it takes more than 1 thing and that's why we have created our LYG box with our 5 foundation products + we give you our 30 Day Gut Guide to go with it so you have a program to follow and can actually get the results you want whilst taking out the guess work so you can focus on and feeling better without being lost or confused about what to do feeling helpless.
We know that when we get the gut & digestive system functioning right things like bloating, irregular bowel movements, poor skin issues, mental health issues such as anxiety & depression, sugar cravings become irrelevant and even women who are looking to become pregnant can become really fertile once these gut issues are fixed.
WHAT'S INCLUDED IN LOVE YA GUTS BOX & HOW WILL IT TRANSFORM YOUR GUT HEALTH ?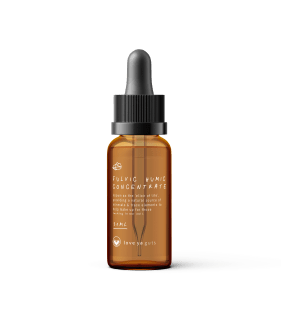 LYG FULVIC HUMIC
CONCENTRATE

Does its primary work outside the cell by preventing viruses and toxins from attaching, reducing inflammation, In the stomach, it helps with processing foods and attacking foreign invaders and toxins. Humic Acid removes toxins from the gut before they ever enter the cells, allowing the immune system to function at peak performance.
Fulvic acid : Does most of its work inside the cell, making the cell membranes more permeable and carrying nutrients into the cells.
One of the many benefits is that cells are getting a higher volume and a more usable form of nutrients. Fulvic acid binds together with water and helps support the body's natural detoxification process.
Benefits Of Fulvic And Humic Trace Minerals
- Delivering more than 70 minerals and trace elements to cells that we struggle to get from food
- Helps vitamin, Minerals, enzyme production and hormone structures to allow our metabolism to function better
- Fulvic acid is antimicrobial, antibiotic, antiviral and antifungal.
- Better quality sleep & increased energy levels
- Strengthens the immune system and can help stop infections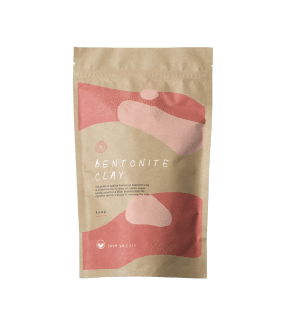 LYG ORGANIC
BENTONITE CLAY

When taken daily, bentonite clay has the ability to sweep clear forms of bacteria and eliminate parasites and intestinal worms from the body that you probably don't even know you have. It contains essential minerals which are all beautiful for promoting healthier skin, hair and nails. It essentially cleans and help get rid of toxins from the body.


Some main benefits include:
- Improved intestinal regularity
- Heals the gut lining
- relief from constipation or diarrhoea
- relief from indigestion and ulcers
- improved energy
- clearer and brighter complexion
- brighter and whiter eyes
- enhanced alertness and clarity
- increased resistance to infections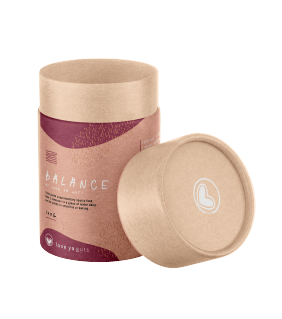 Our Balance powder is a perfect mix of digestive enzymes, healing spices, herbs and other beautiful ingredients that are proven to assist in digestive repair.





Some of the benefits of each ingredient include:
Slippery Elm: soothes the lining of the stomach and intestines and reduces irritation from conditions such as Leaky Gut. Slippery elm bark can help treat the symptoms associated with inflammatory bowel diseases like Crohn's disease, ulcerative colitis, and irritable bowel syndrome (IBS).
Inulin: A type of prebiotic fiber that has been shown to reduce discomfort and help with constipation.
L-Glutamine: One of 20 naturally occurring amino acids in dietary protein. It's important to know that the majority of people don't get enough L-glutamine from their food alone.
L-glutamine is essential if you have any type of digestive issue, such as (IBS), an inflammatory bowel disease like Crohn's disease, ulcerative colitis, diverticulosis, diverticulitis, leaky gut or any of the issues associated with leaky gut (like joint pain, rosacea or any type of autoimmune response). Because it's a vital nutrient for the intestines to rebuild and repair, you need this amino acid in your diet on a regular basis.
Aloe Vera Extract: Not only does Aloe Vera heal skin irritations and burns it is an amazing plant for digestive health. It is used to treat constipation and acts as a mild laxative and Because of its anti-inflammatory and laxative components, another aloe vera benefit is its ability to help with digestion. Juice from the plant helps digestion, normalises acid/alkaline and pH balance, lessens yeast formation, encourages digestive bacteria and regularises bowel processing.
Licorice: Is an adaptogen herb that not only can relieve heartburn but also a is natural remedy for nausea, indigestion and stomach pain. As an anti-inflammatory and demulcent (soothing) herb, licorice root works as a natural remedy for ulcers and can be a beneficial leaky gut supplement.
Ashwagandha: Is an adaptogen herb known as the "strength of the stallion" because it traditionally has been used to strengthen the immune system. And has the ability to enhance your stamina and work as a natural stress reliever. The herb's ability to work as a stress-protective agent is what makes it so popular. Like all adaptogenic herbs, it helps the body maintain homeostasis, even in moments of emotional or physical stress. This powerful herb has shown incredible results for lowering cortisol levels and balancing thyroid hormones
( Bromelain ): A powerful digestive enzyme that is super beneficial if you suffer from indigestion and gastrointestinal disorders. It's an enzyme that specifically helps with digesting proteins and has been found to help your body absorb nutrients and even medications more efficiently.
Studies suggest that it decreases colonic inflammation and reduces secretion of pro-inflammatory cytokines that damage the gut lining. Because it's very effective at healing tissues within the gastrointestinal tract, bromelain is beneficial for people with any of the following GI problems:
⦁ Inflammatory bowel disease
⦁ Ulcerative colitis
⦁ Dyspepsia, or peptic ulcers due to heliobactor pylori infections
⦁ Constipation Crohn's disease
⦁ Heartburn
⦁ Diarrhea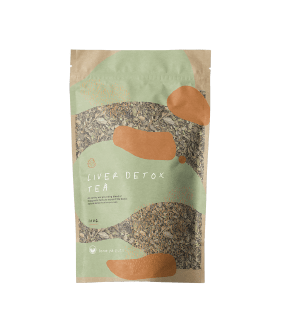 A beautiful blend of liver loving herbs such as peppermint, dandelion, nettle, burdock, milk thistle and cinnamon.





Peppermint: Is used to calm and soothe the digestive tract. Peppermint has powerful antimicrobial effects, therefore, may also help fight off infections such as the common cold.
Dandelion: Used to assist in the removal of uric acid by the kidneys which is beneficial in the treatment of skin conditions such as rosacea, acne, and eczema. Also a great source of Vitamin A and minerals.
Nettle Leaf: Highly anti-inflammatory and a great detoxifier which supports the detoxification processes of the liver and kidneys. It is also a wonderful plant source of minerals such as iron.
Burdock: Valued for its amazing ability to purify blood and cool internal heat. It is an anti-inflammatory and antibacterial which have shown to relieve skin issues.
Milk Thistle: Is a liver support and aid and therefore a powerful liver cleanser. Thistle helps remove toxins from the body and naturally reversing harmful effects of alcohol consumption, pesticides in food and heavy metals.
Cinnamon: A powerful medicinal spice that is high in antioxidants, antibacterial, antifungal and relieves inflammation through the body.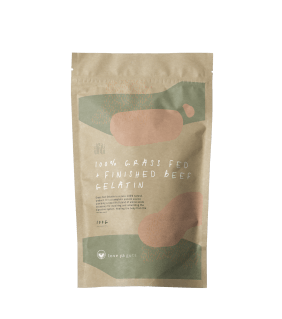 Our LYG 100% Natural, Grass Fed Gelatin is made from super, grass fed nutritious beef bones and connective tissue. Gelatin is a complete protein source which provides essential amino acids necessary for tissue building and repair within multiple areas of the body, allowing the body to heal from the inside out!


Benefits Of Gelatin
The amino acid profile in Gelatin is something that is commonly missing from most people's every day diet. Some of the amazing
benefits include:
- Repairing connective tissue.
- Supporting the gastrointestinal system as the glycine contained in gelatin can help to repair the intestinal wall and most importantly assists the body to digest foods, thereby decreasing your bodies susceptibility to food intolerances & allergies.
- The keratin from gelatin can also assist with improving hair and nails.
COLLECTIVELY OUR PRODUCTS WILL


Soothe the stomach and assist with issues such as IBS symptoms so you can feel comfortable within your body knowing you don't have to run to the toilet

Get to the root cause of bloating rather than just treating symptoms so you no longer have to worry about wearing the clothes you love or if you are going to look and feel 9 months pregnant.

Helps kill bacterial overgrowth in the gut like candida, SIBO & parasites

Helps balance hormones so your body can have healthy and pain free periods, not to mention calm your anxiety and mood around these issues.

Boosts your metabolism & control blood sugar levels which will make you feel fuller for longer and will make it easier to lose stubborn body fat.

Dramatically increases skin quality by reducing redness, acne, psoriasis, rosacea and increases skin elasticity which allows for softer & smoother skin
AMAZING RESULTS FROM OUR BEAUTIFUL CUSTOMERS

"Nicole found the box really easy to follow. The clay and the wow powder was easy to drink. Within the first week of starting it, I stopped caffeine, sugar and carbs and I struggled. I got a Migraine for 2 days, but that was due to the detox mainly. My constant bloat that I thought was normal subsided within the first 10 days of starting. I have noticed my clothes are fitting a lot better than what they used to. I have more energy, I'm sleeping better. I'm more conscious of what foods I'm eating and noticing how they affect or note affect my energy, my mood and my gut. My period was so much easier last month. My moodiness dropped, my cramps reduced ad I didn't bloat as much."
- TANIA
"I suffered from inflammation of the joints (said it was an autoimmune disease but unsure), bloating, gassy and sleep issues. I have taken the box for a week now and have been to the gym and been able to do so much that I haven't been able to due to joint pain."
- STACEY
"Hey Brooke, I'm loving the products. It took me a wee while to get used to the powders but yeah loving them. My faves are the mighty minerals – I add them to absolutely everything and the liver detox tea! I'm finding my bowel movements are now considered 'normal' and my energy levels are maintained throughout the day. I'm also loving learning more about marco balanced meals and all that you and Emma have been posting about. Thanks so much, I can't wait for my next box!"
- SOPHIE

"I started my box a bit over a week ago and am stunned with the results. My skin has never looked better and my stomach symptoms have improved so much that I'm now actually able to eat during the day. And I will say I've been super slack with my diet so I'm shocked to still be seeing results. I've decided instead of making it a big change to add little goals each week. Last week was starting the box. This week its adding a healthy breakfast. Next week the focus will be adding a healthy lunch."
- AMBER (LYG CUSTOMER)

"Yes!!! Bloating and constant feelings have subsided – literally within 2 days for me. Usually this time of night I look 6 months pregnant."
- DANI

"Definitely less bloating, haven't felt like snacking all day which is good. And the tea is really good before bed, it actually makes me sleepy!"
- ELLIE

"Immense reduction in my rosacea since starting LYG supplements 8 days ago"
- LESLEY

"I am only 5 days into the program/products as I had only just received my first box last week. So early days but so far the products seem to be helping in reducing some of the bloat, discomfort and pain. I like the ease of incorporating the supplements into food or water daily. I've been trying to keep my meals macro balanced and nourishing. Struggling with variety at the moment. Started to get moving again (gym) and most importantly work on my breathing and reducing my stress levels."
-ABI

"Trust me when I tell you I tried EVERYTHING to feel like me again, but it wasn't until I started with LOVE YA GUTS that it actually started to happen. I am absolutely loving these products and encourage anyone out there buying everything but this to just put your faith here. Brooke and her team are proactive in making sure it's working for you. THANK YOU!"
-MEG (LYG CUSTOMER)
HERE IS WHAT YOU GET IN YOUR FIRST LOVE YA GUTS BOX


​
LYG Organic Bentonite Clay - Value $29.95

 
LYG Fulvic & Humic Trace Minerals - Value $59.95


LYG Liver Lover Detox Tea - Value $29.95


LYG 100% Grassfed Beef Gelatin - Value $49.95


LYG Balance Powder - Value $69.99
PLUS WHEN YOU ORDER YOUR FIRST LYG BOX TODAY YOU WILL RECEIVE 3 SPECIAL BONUSES TO MAXIMISE YOUR GUT HEALTH RESULTS VALUED AT $423.99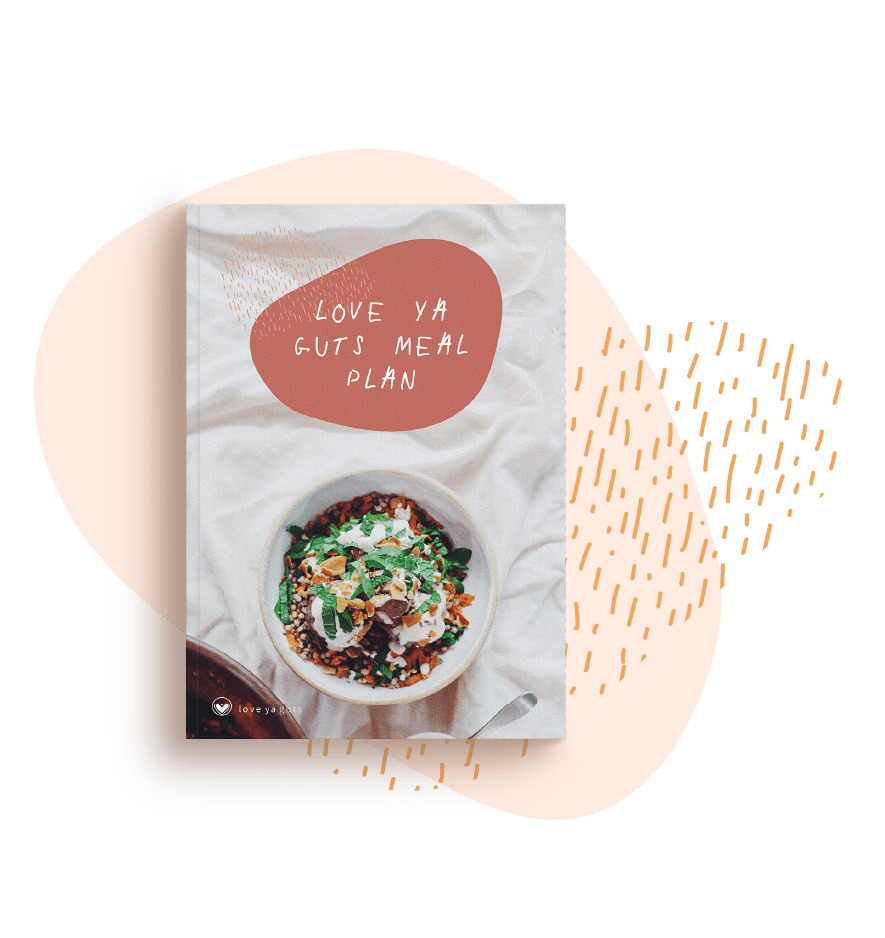 Our Love Ya Guts Meal Plan Shows You Exactly What To Eat To Maximise Your Gut Health Results Without Making It Restrictive Or Boring With Delicious Gut Loving Meals
Ps. You Don't Even Need To be a Master InThe Kitchen
VALUED AT $97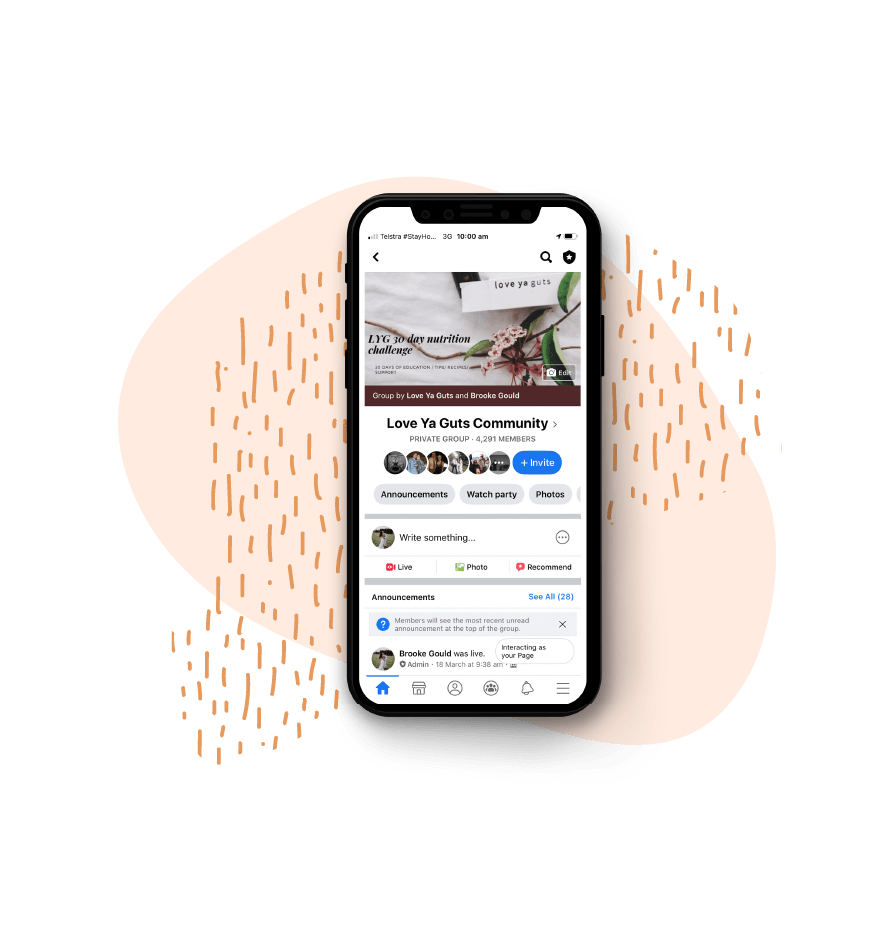 Lifetime Access To Our Love Ya Guts Online Community For Women With Nearly 10000 Members. This Gives You Unlimited Support From Our Own Nutritionists, Naturopaths & Other Women Who Are On The Same Journey As You So You Are Not Alone On Your Gut Healing Journey!
VALUED AT $297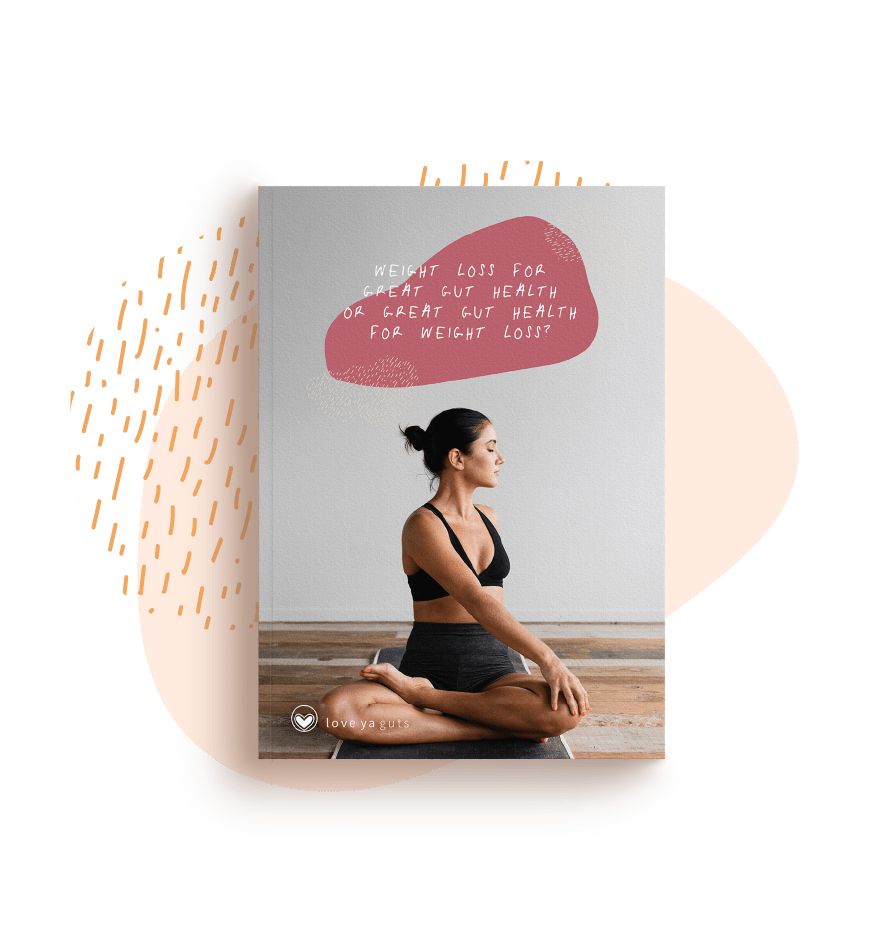 GUT HEALTH & WEIGHT LOSS EBOOK

This Ebook Will Educate You On How Your Gut And Weight-loss Are Intertwined With Each Other And How We Can Manage Our Weight More Effectively When We Get Our Gut Bacteria Right.

VALUED AT $29.99
JUST TO RECAP HERE IS WHAT YOU WILL RECEIVE WHEN YOU ORDER TODAY

​
LYG Organic Bentonite Clay - Value $29.95

 
LYG Fulvic & Humic Trace Minerals - Value $59.95


LYG Liver Lover Detox Tea - Value $29.95


LYG 100% Grassfed Beef Gelatin - Value $49.95


LYG Balance Powder - Value $69.99

BONUS #1 - Lifetime Access To Our Private Support Group- Value $297


BONUS #2 - Love Ya Guts Meal Plan- Value $97


BONUS #3 Gut Health & Weight Loss Ebook - Value $29.99
TOTAL VALUE OF EVERYTHING YOU WILL RECEIVE WHEN YOU ORDER TODAY : $663.74
OUR LOVE YA GUTS BOXES USUALLY START FROM $119 BUT TODAY WITH 40% OFF YOUR FIRST BOX YOU CAN GET STARTED FOR JUST $71.40
STILL UNSURE IF IT WILL STILL WORK FOR YOU?

Every now and then women tell us that they have tried so many things in the past that haven't worked for them and they don't want to spend money on something else that doesn't work which we totally understand.
This Is Why We Have Our Risk Free 100% Money Back Guarantee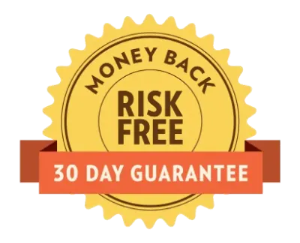 IF FOR ANY REASON WITHIN THE FIRST 30 DAYS OF USING OUR PRODUCTS IN YOUR FIRST BOX THAT YOU ARE UNHAPPY WITH THE RESULTS YOU HAVE GOT JUST SEND US AN EMAIL TO  ADMIN@LOVEYAGUTSBOX.COM & WE WILL REFUND YOU 100% OF YOUR MONEY FROM YOUR FIRST BOX NO QUESTIONS ASKED BECAUSE THAT IS HOW CONFIDENT WE ARE THAT YOU WILL GET AMAZING RESULTS WHEN YOU TAKE OUR PRODUCTS AND FOLLOW OUR PROGRAM