Discover Our Breakthrough All In One Box With 100% Natural & Organic Products That Are Scientifically Proven Get To The Root Cause & Heal Gut Issues Like
IBS symptoms such as gas, constipation, diarrhoea and bloating.
Poor digestion, reflux or food intolerances
PCOS, endometriosis, SIBO.
Low energy, fatigue
Weight loss...even when you are eating healthy.
Skin issues such as psoriasis, acne or eczema.
Sugar & Fatty Food Cravings
Sore or aching joints, inflammation.
WHY THE LYG BOX?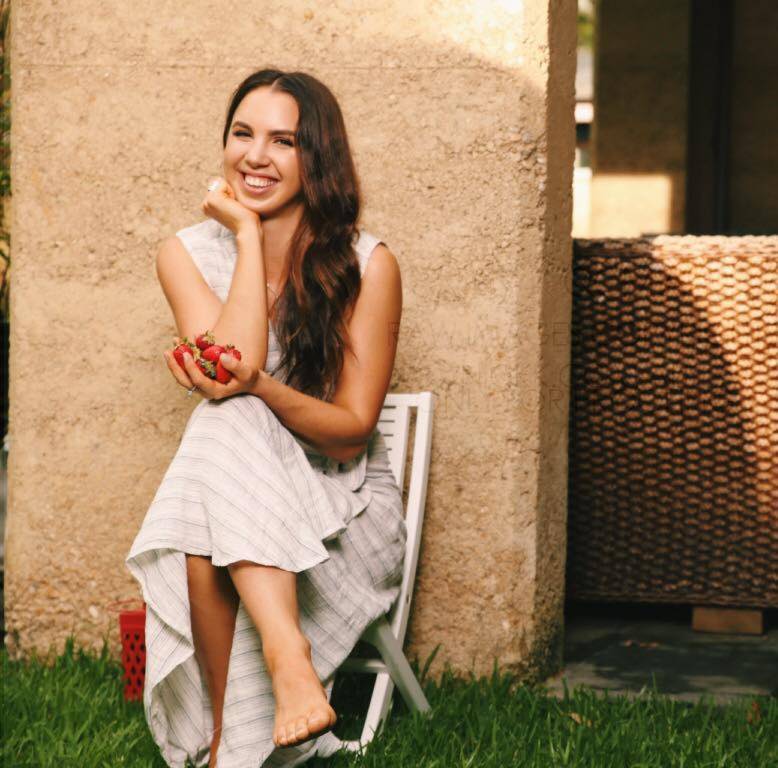 My names Brooke and that's me in the photo, I'm a nutritionist and founder of Love Ya Guts that specialises in gut health for women. Before starting Love Ya Guts Box I personally worked with over with over 1500 women on their journey to heal their gut as well as heal my own personal gut issues that I used to struggle with for many years.
Seeing gut issues running rampant like never before and more than ever women are now struggling with issues like constant bloating, not going to the toilet regularly or if they are they either have gas, constipation, diarrhoea...
Then there are other issues like being overweight but struggling to get it off, low energy levels that leave you feeling sluggish throughout the day & mental health issues like anxiety and depression are now more common than ever before.
The crazy thing is all these issues seem so different but they all have all been linked to poor gut health which correlates from the gut brain axis. Without healing your gut and focusing on the root cause you will never fix any of these problems permanently & symptoms will always come back because the root cause has never been fixed.
If you didn't know already ever single one of these issues start from the gut which is what we need to fix, we want to get to the root cause of the problem rather than just looking for a bandaid solution which most doctors try and give you by throwing you on synthetic medication that gives you more side effects than what it tries to help fix or when you go into a chemist you walk out with some products that might give you some relief for your gut issues but then 2 hours later you are back in the same position all over again because they have only treated the symptoms and not the root cause....
This is all way to common and we hear it with women every single day that have used our products.
With Love Ya Guts Box we have designed and specifically formulated our box to work in harmony with your body by getting to the root cause of the issues because their isn't just 1 magic pill or supplement that cures everything, it takes more than 1 thing and that why we have created our LYG box with our 5 foundation products + give you our 30 Day Gut Guide to go with it have a program to follow so you can actually get the results you want whilst taking out the guess work so you can focus on and feeling better without being lost or confused about what to do feeling helpless.
We know that when we get the gut & digestive system functioning right things like bloating, irregular bowel movements, poor skin issues, mental health issues such as anxiety & depression, sugar cravings become irrelevant and even women who are looking to become pregnant can become really fertile once these gut issues are fixed.
Made In Australia With Premium Natural Ingredients
No Artificial Flavours, Preservatives Or Additives
We pride ourselves on never adding any artificial sweeteners or flavours
Dairy, Fructose, Gluten, Sugar Free
We avoid having any ingredients that have common intolerances or allergies and refuse to have any of them in our products.
Made In Australia
100% Australian Made With 100% Natural & Quality Ingredients Of The Highest Standards
Collectively our products will:
Soothe the stomach and assist with issues such as IBS symptoms so you can feel comfortable within your body knowing you don't have to run to the toilet
Get to the root cause of bloating rather than just treating symptoms so you no longer have to worry about wearing the clothes you love or if you are going to look and feel 9 months pregnant.
Helps with kill bacterial overgrowth in the gut like candida, SIBO & parasites
Helps balance hormones so your body can function how it was meant to but also help with having a balanced mood
Boosts your metabolism & control blood sugar which makes you fuller for longer and makes it easier to lose stubborn body fat.
Dramatically increases skin quality by reducing redness, acne, psoriasis, rosacea and increases skin elasticity which allows for softer & smoother skin
What's In the First Box?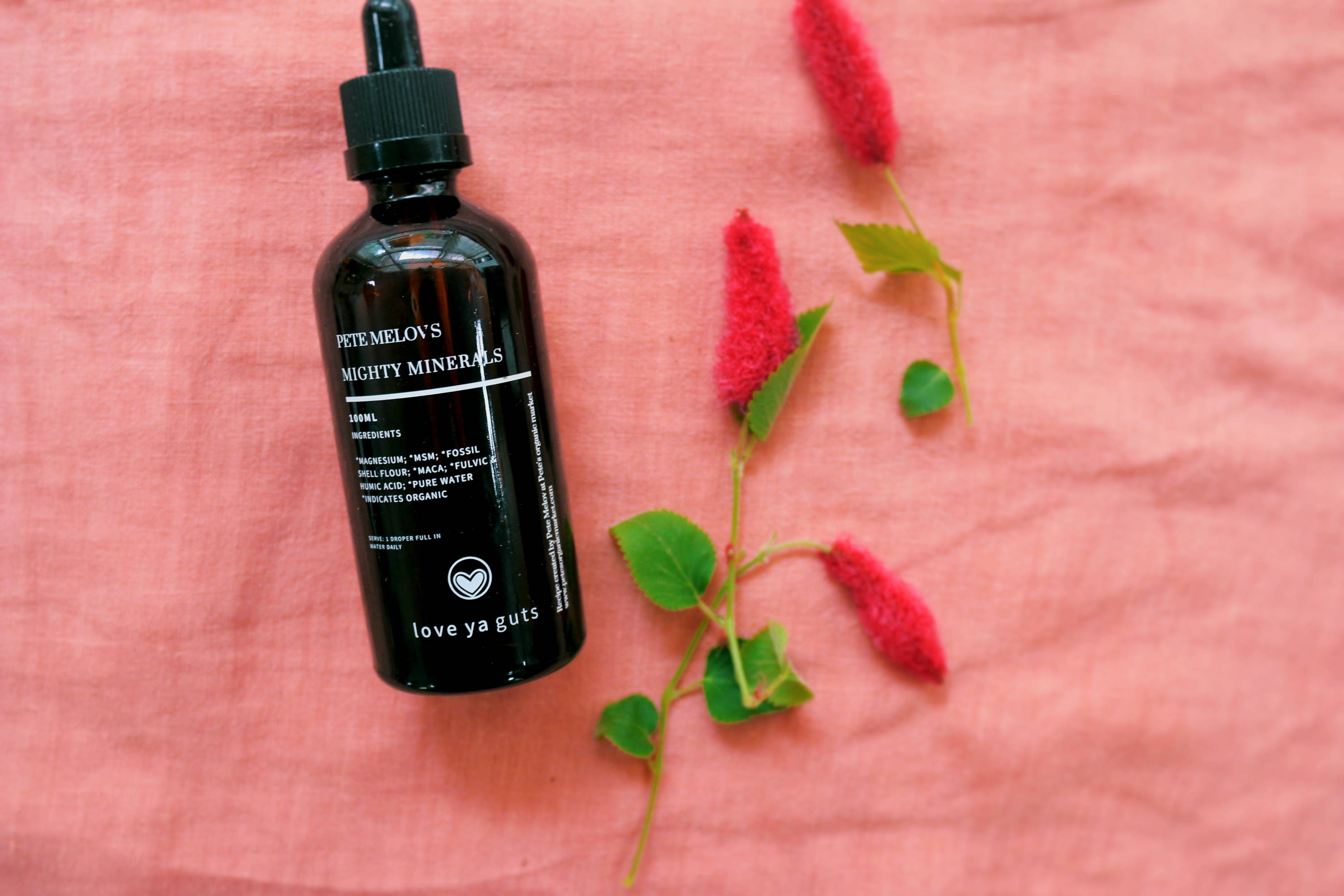 1. MIGHTY MINERALS: A mix of essential minerals and nutrients from Magnesium, MSM, Fossil Shell Flour, Maca, and Fulvic and Humic acid this is one little but mighty product.
Improves gut health and immune function as they contain: trace minerals, electrolytes, fatty acids, silica, probiotics and probiotics.
Helps boost digestion and nutrient absorption
Improves the bodies natural ability to detox
Lowers free radical damage and inflammation
Improves energy
Repairs and protects the skin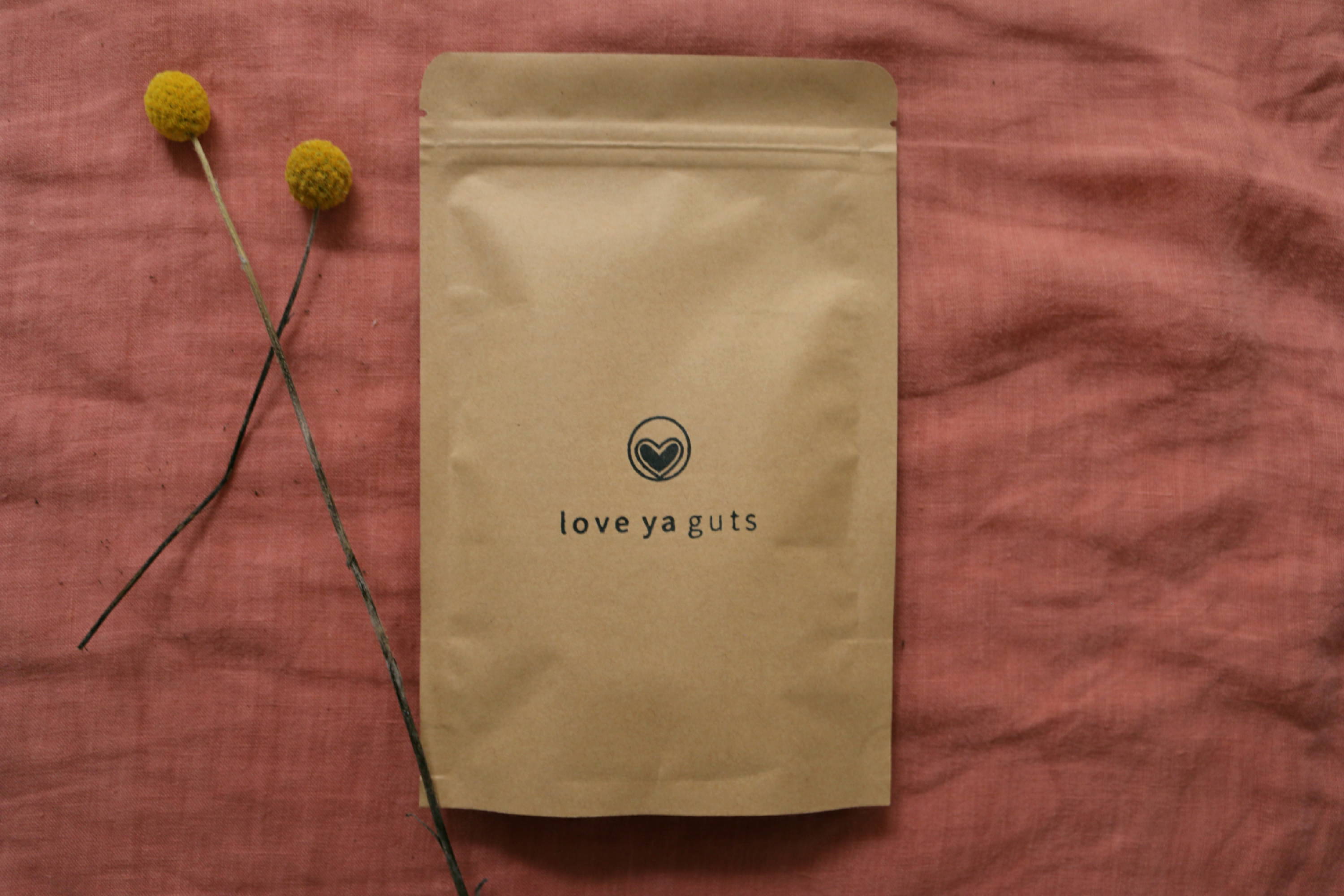 2. ORGANIC BENTONITE CLAY: When taken daily, bentonite clay has the ability to sweep clear forms of bacteria and eliminate parasites and intestinal worms from the body that you probably don't even know you have. It contains essential minerals which are all beautiful for promoting healthier skin, hair and nails. It essentially cleans and help get rid of toxins from the body.
Improved bowel regularity
Heals the gut lining
Relief from constipation or diarrhoea
Relief from indigestion and ulcers
Improved energy
Clearer and brighter complexion
Brighter and whiter eyes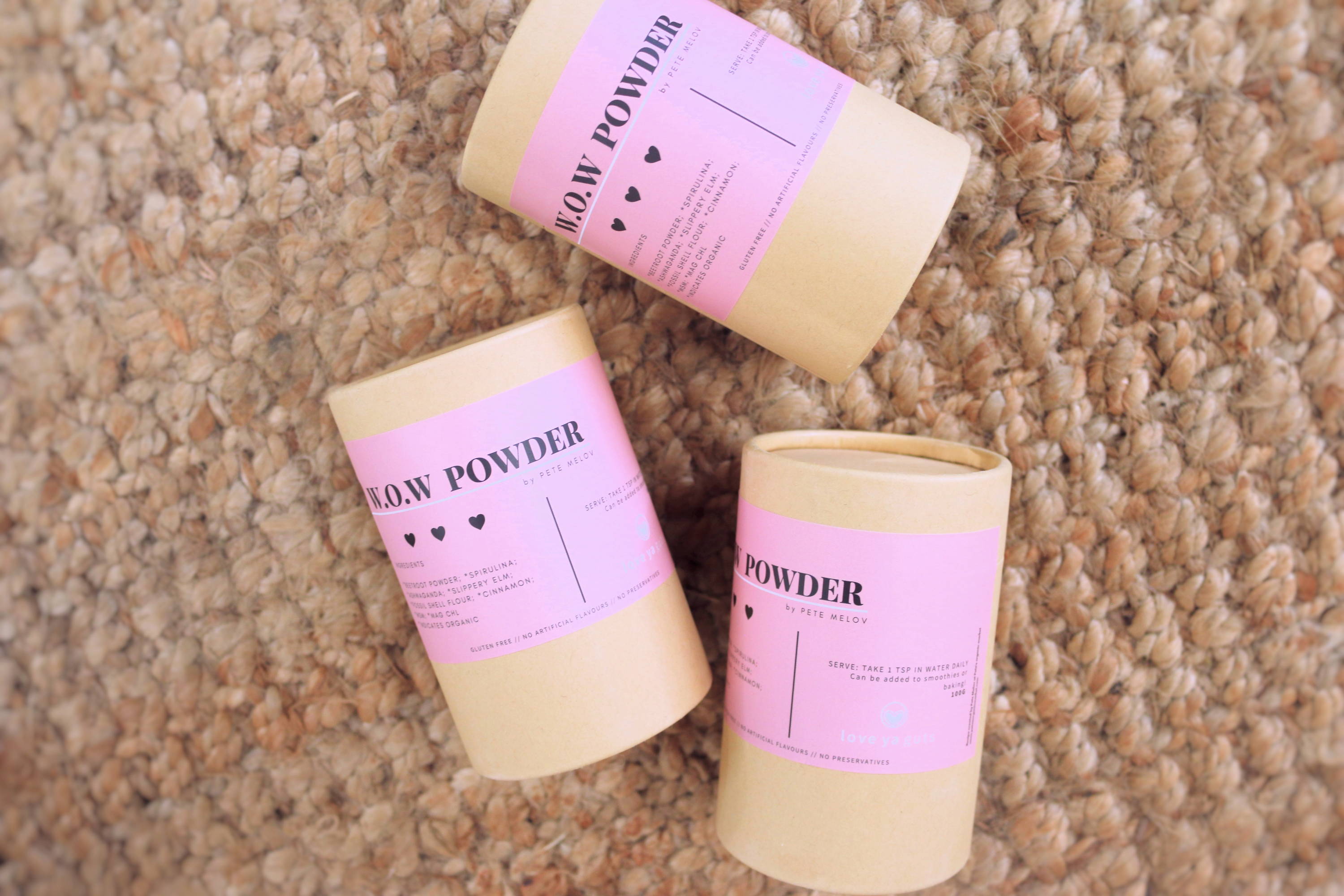 3. W.O.W POWDER: The W.O.W powder not only assists in restoring the immunity but also helps repair and restore the gut lining as well as the gut microbiome.
High in fibre to regulate bowel motions.. improves constipation and/or diarrhoea
reduces stress related gut inflammation
repairs gut lining
decreases IBS symptoms
strengthens the immunity
repairs digestive tract & improves digestion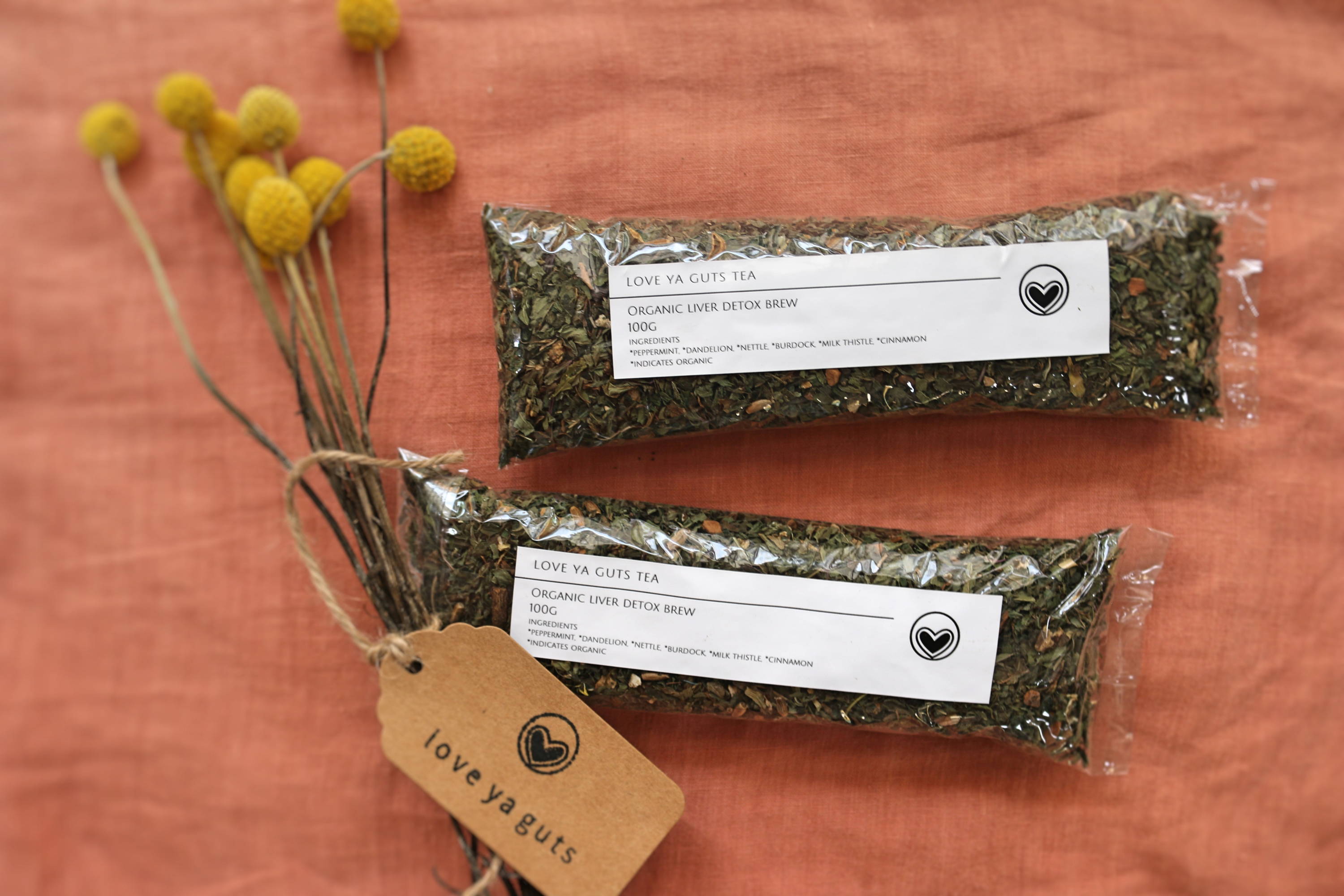 4. LYG Liver Lover Tea: A beautiful blend of liver loving herbs such as peppermint, dandelion, nettle, burdock, milk thistle and cinnamon.
calms & soothes digestive tract
repairs skin
supports detox processes of the liver
anti-inflammatory and antibacterial
relieves inflammation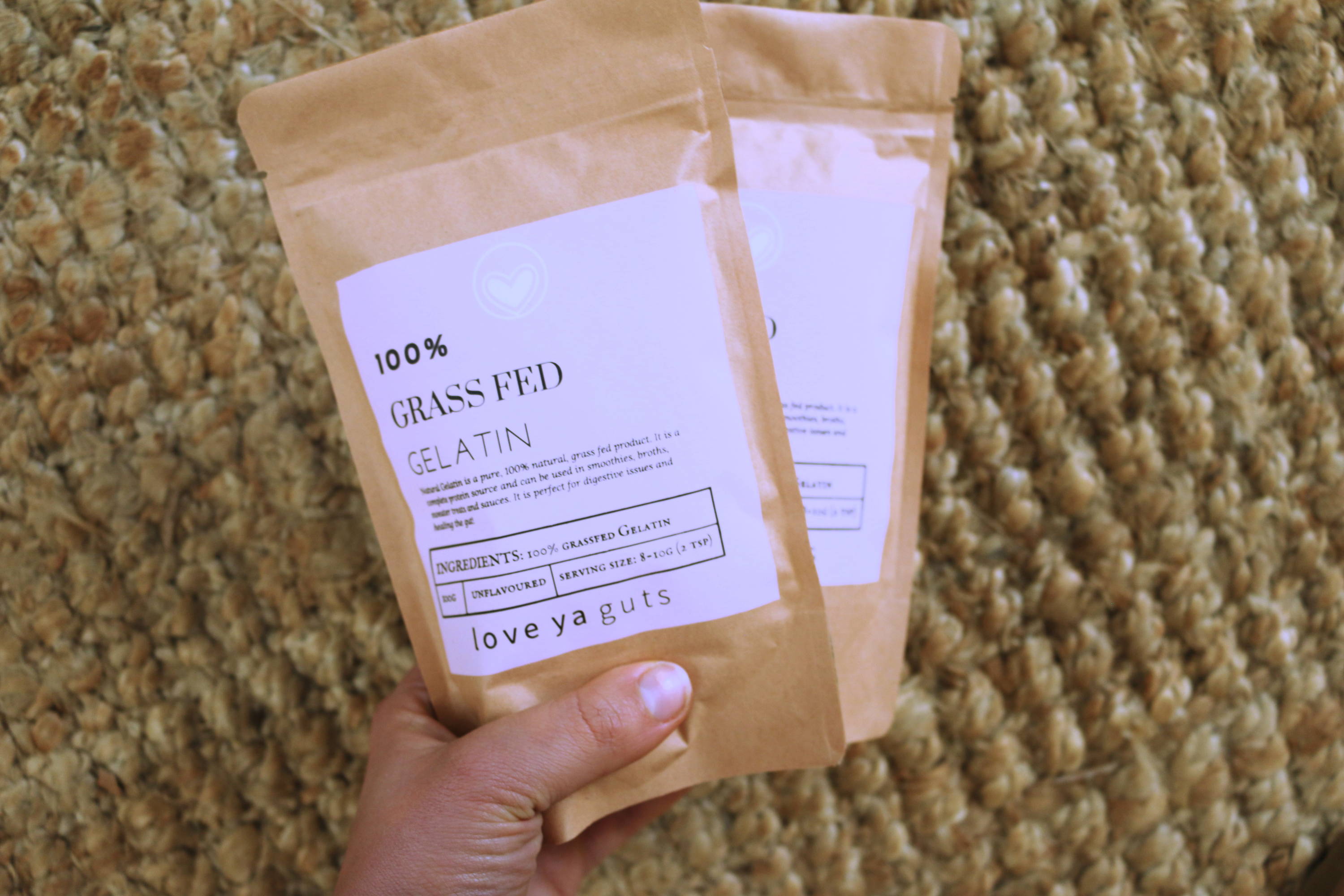 5. Gelatin : Our LYG 100% Natural, Grass Fed Gelatin is made from super, grass fed nutritious beef bones and connective tissue. Gelatin is a complete protein source which provides essential amino acids necessary for tissue building and repair within multiple areas of the body, allowing the body to heal from the inside out
Check Out The Results From Ladies Who Are Using LYG Box To Heal Their Gut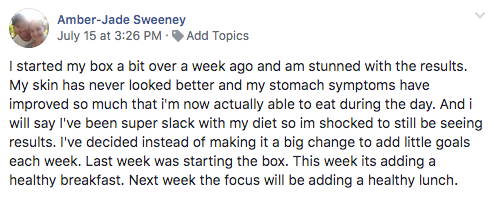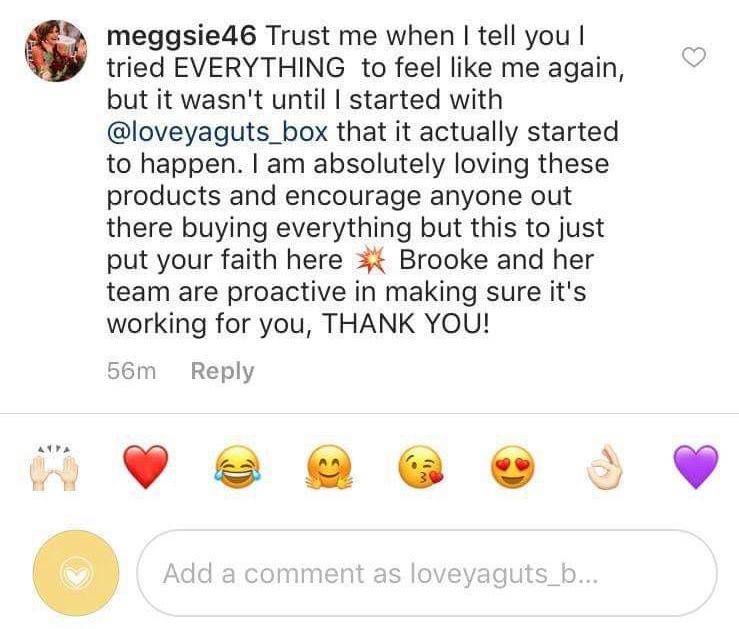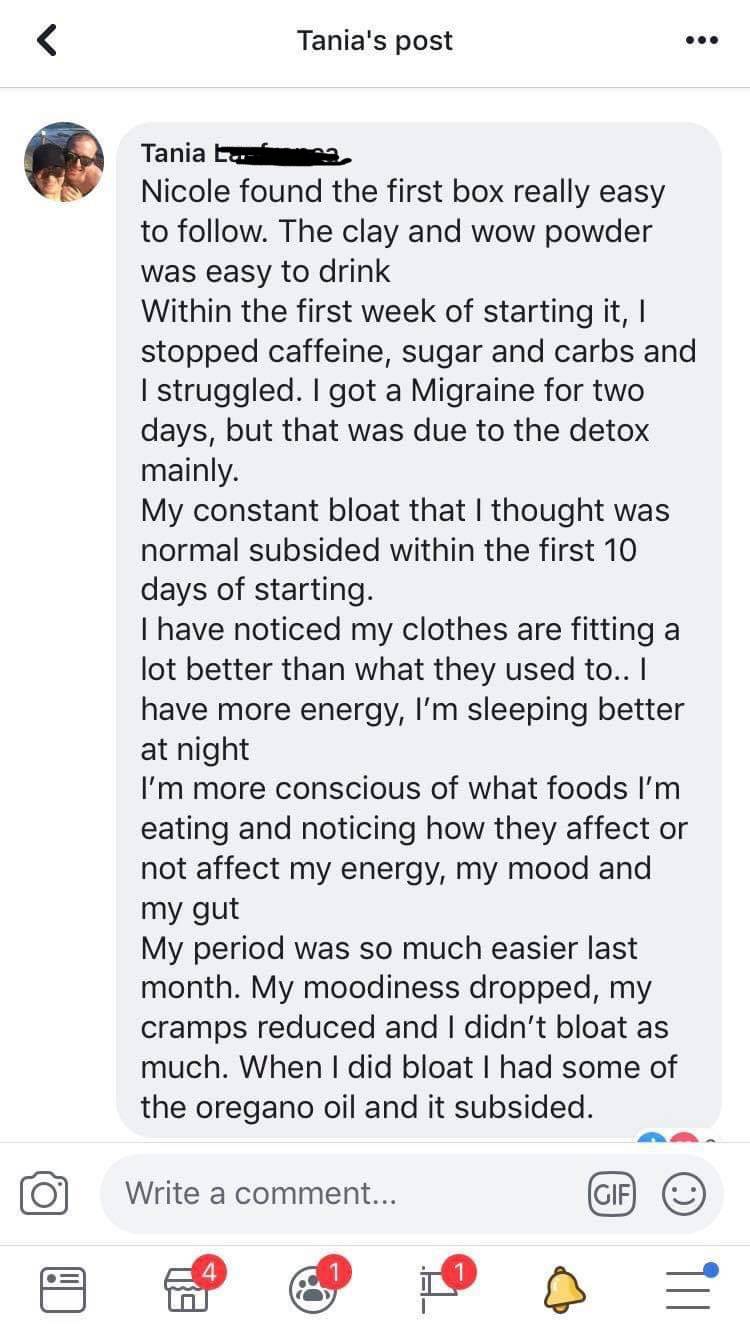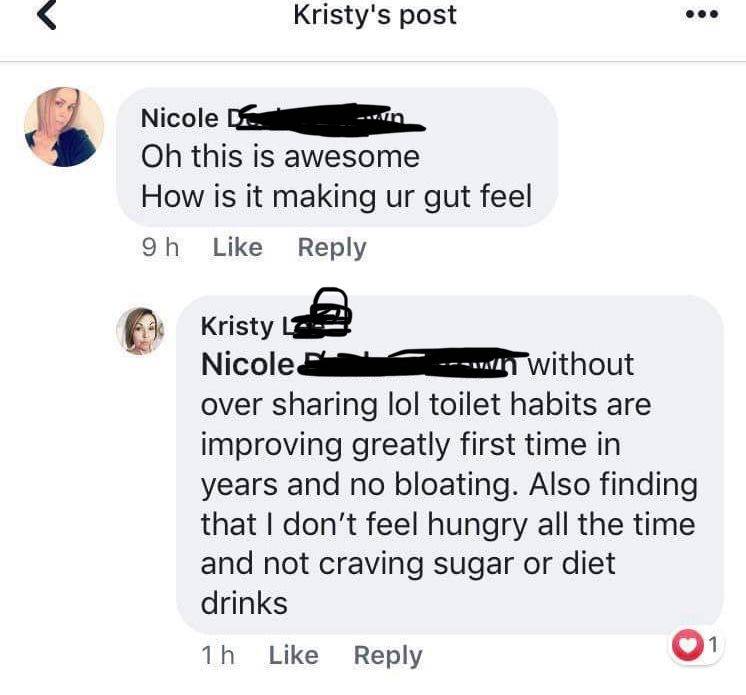 Plus When You Order Your First LYG Box Today You Will Receive
3 Special Bonuses

Valued at

$566.98
BONUS #1
Lifetime Access To Our Love Ya Guts Online Community, Where You Have Unlimited Support From Our Own Nutritionists, Naturopaths & Over 1700 Women Who Are On The Same Journey As You So You're Not Alone
Valued At $497
BONUS #2
Our 30 Day LYG Guide + Recipe Book, To Take You On A Step By Step Journey To Maximise Your Results Absolutely FREE
Valued at $39.99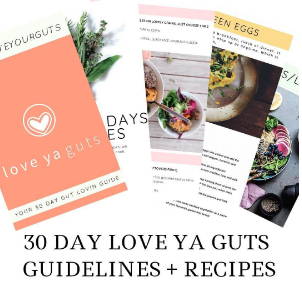 BONUS #3
Our Special Ebook Specifically For Women Who Suffer From IBS (Irritable Bowel Syndrome)
"5 Secret Tips To Reverse IBS"
Valued At $29.99